The world in words. This is something special. This is an artwork. This is a poster. This is a world map. People say it's a design classic. The typographic world map created by German designer Dirk Schächter.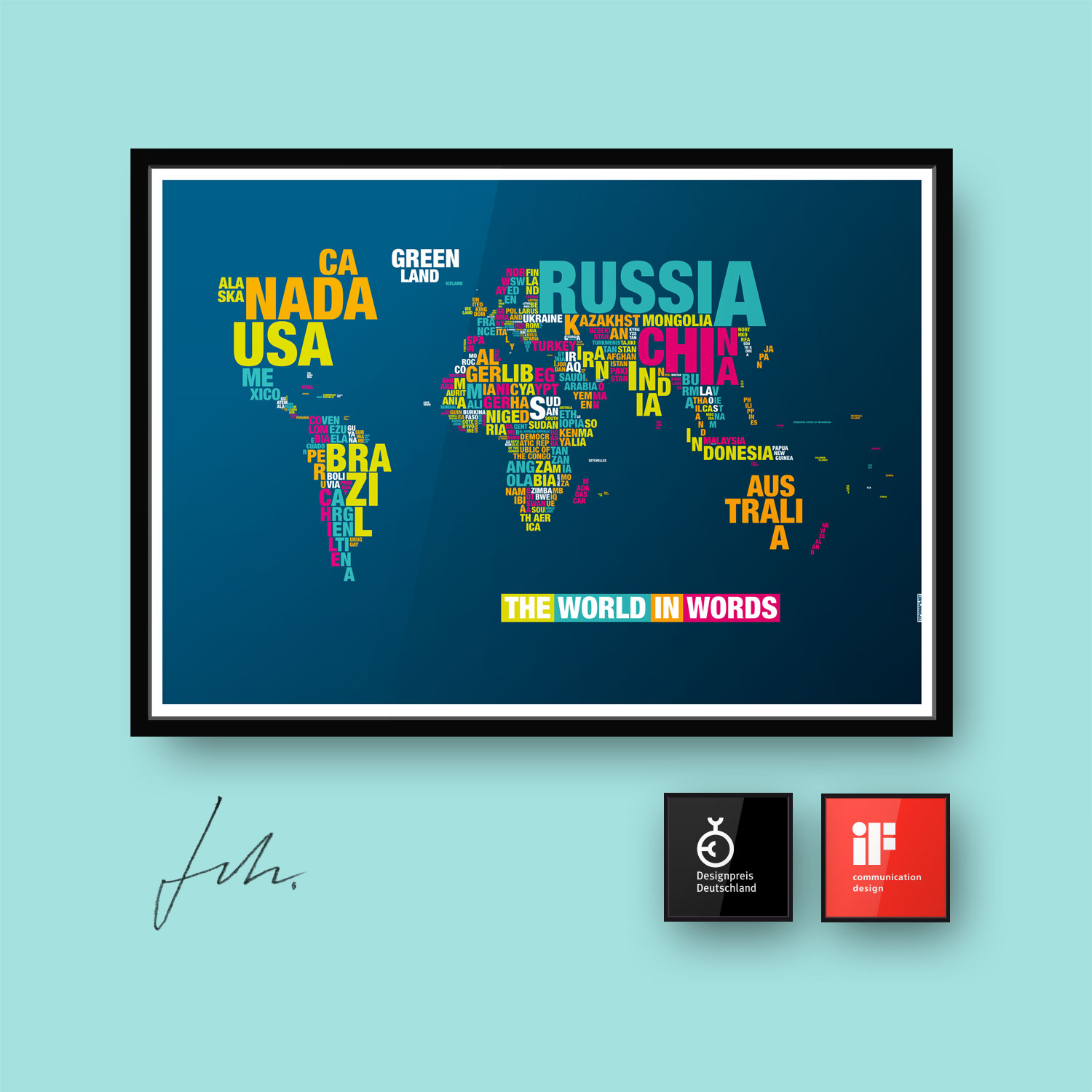 ↑Frontside
↓Backside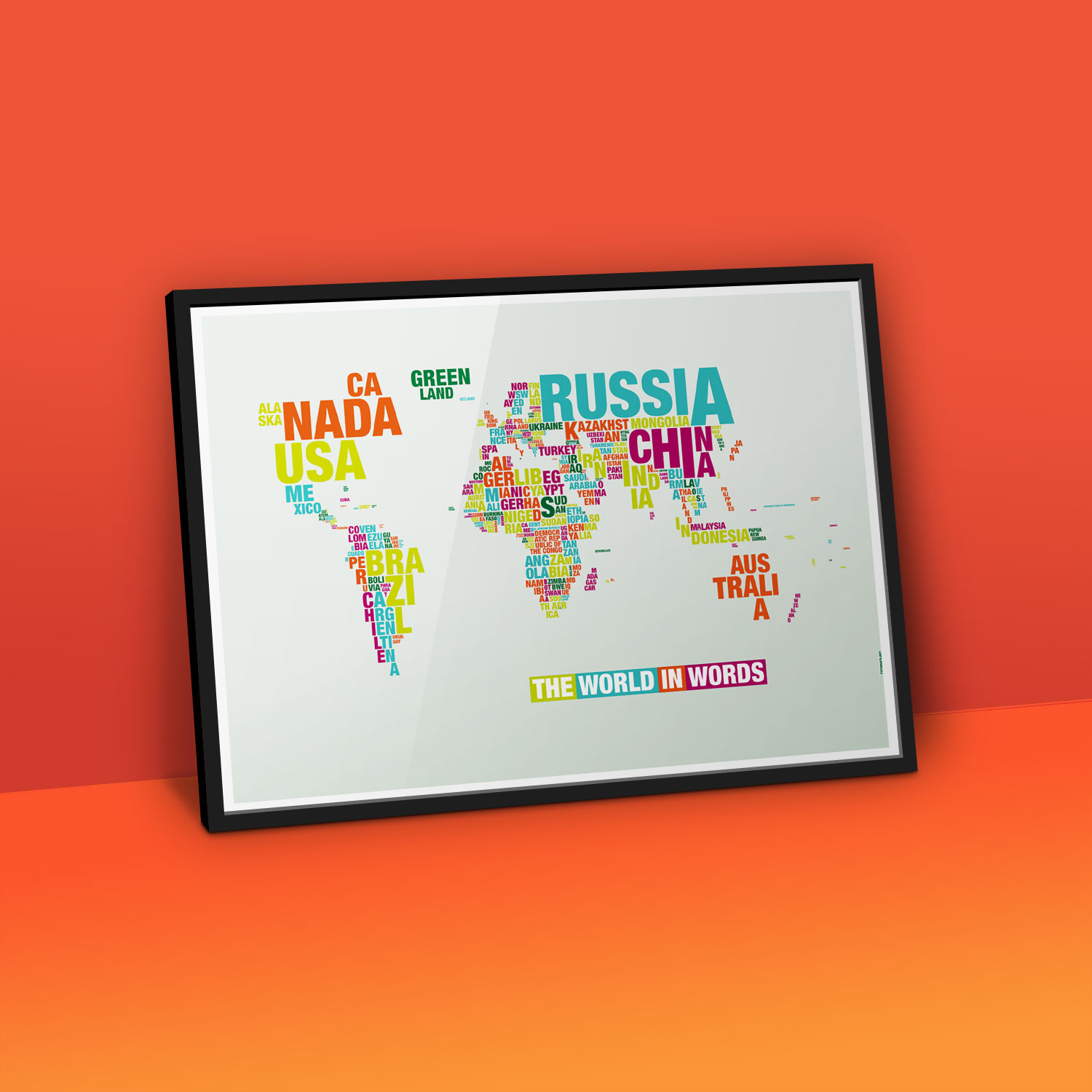 ↓Double-sided print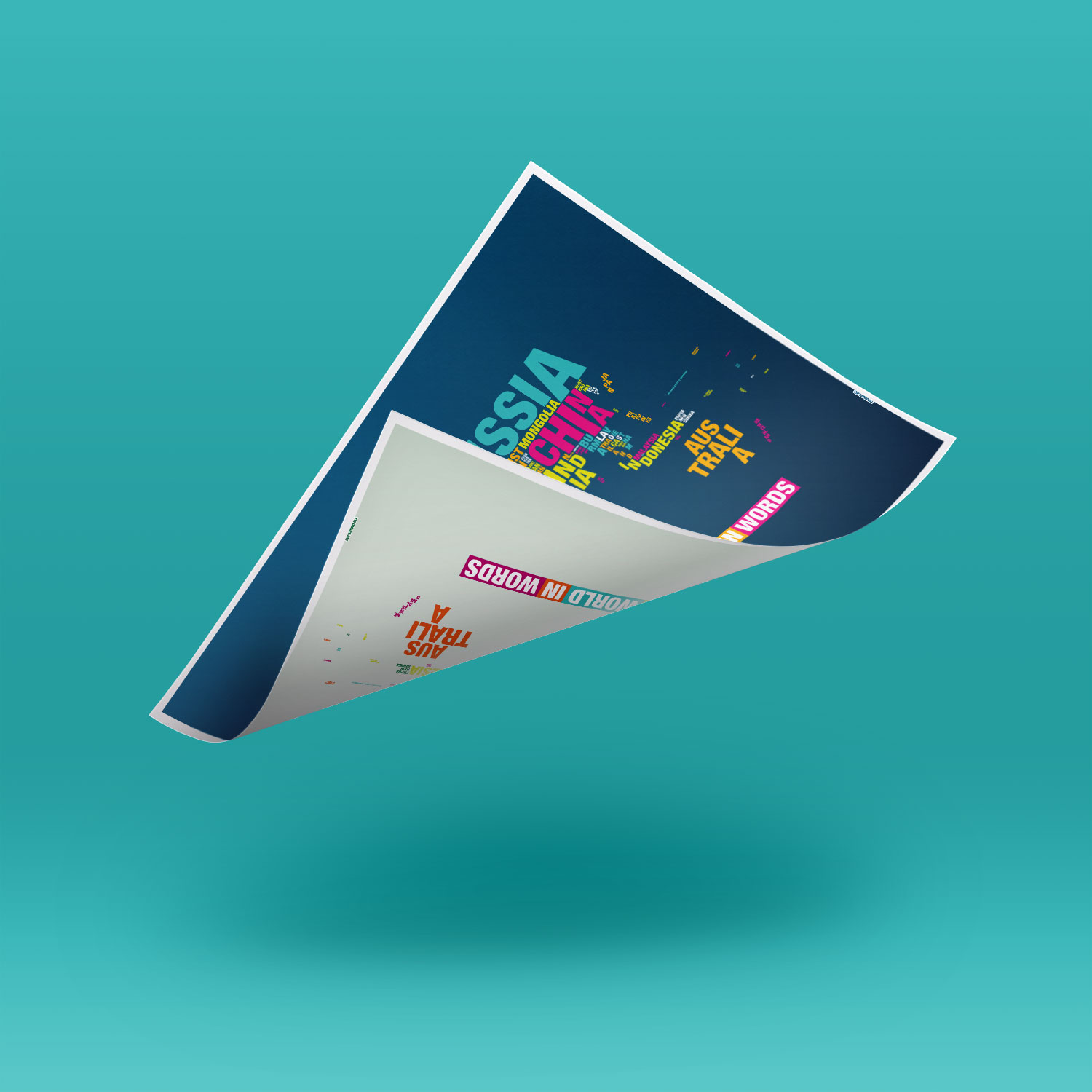 The TYPOMAPS decorate the studios of creative people and the homes of design lovers in more than 60 countries all over the world. Be one of them.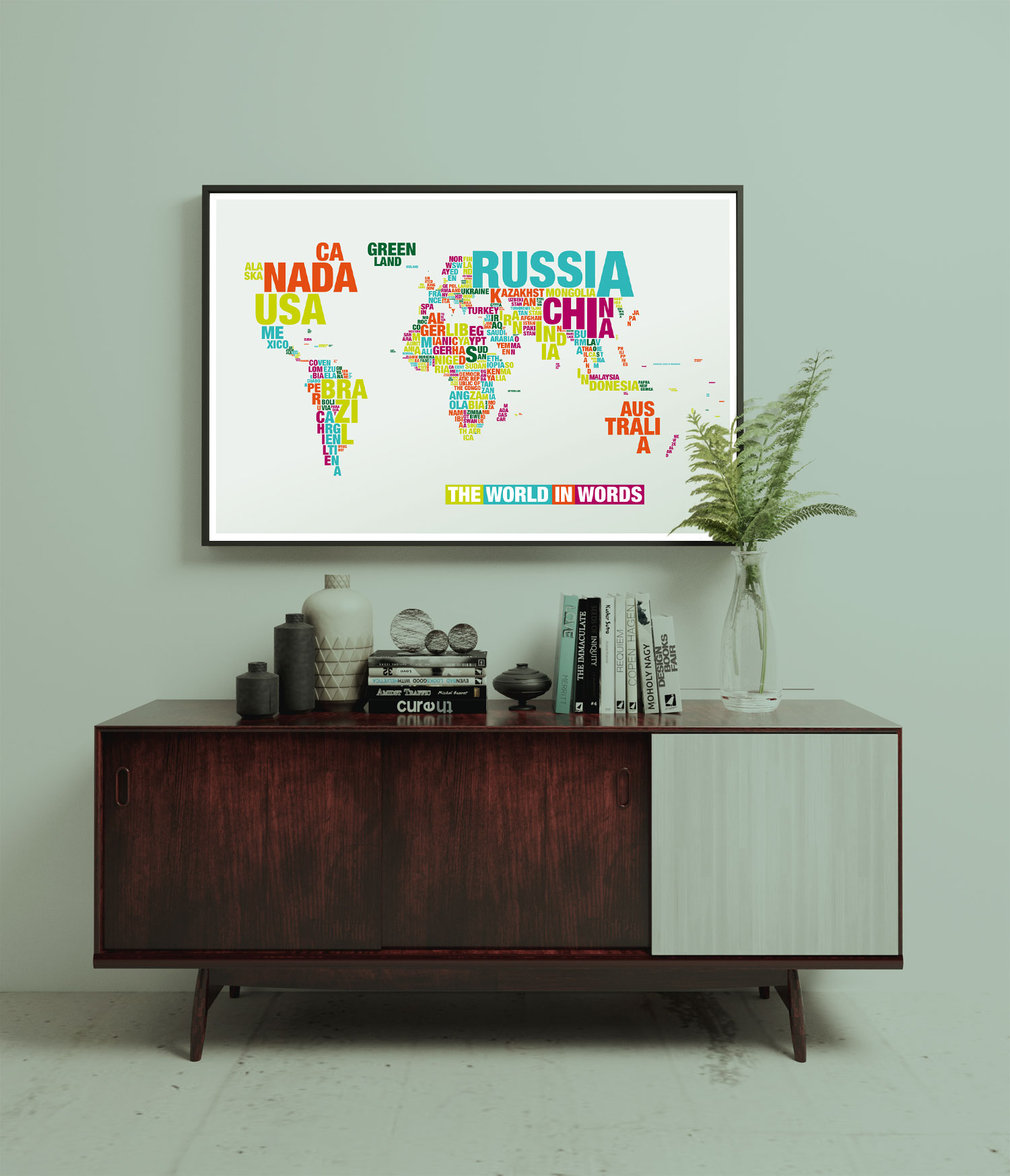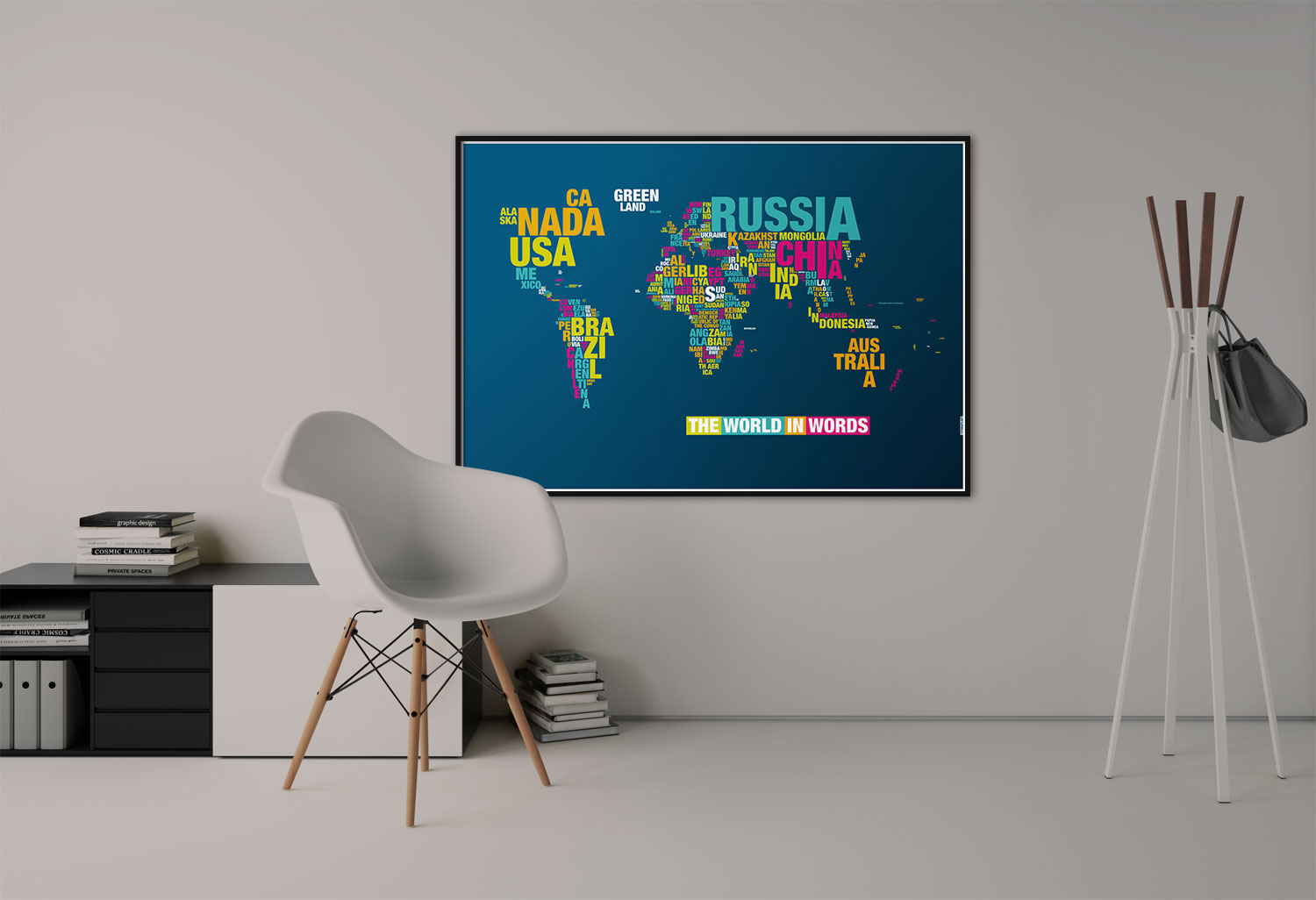 Details: The TYPOMAPS are handset! They are not computer or software generated. Thereby the TYPOMAPS are astonishing close to the conventional world map. For the type interessted people: the font in use is Helvetica Neue Black Condensed.
↓The process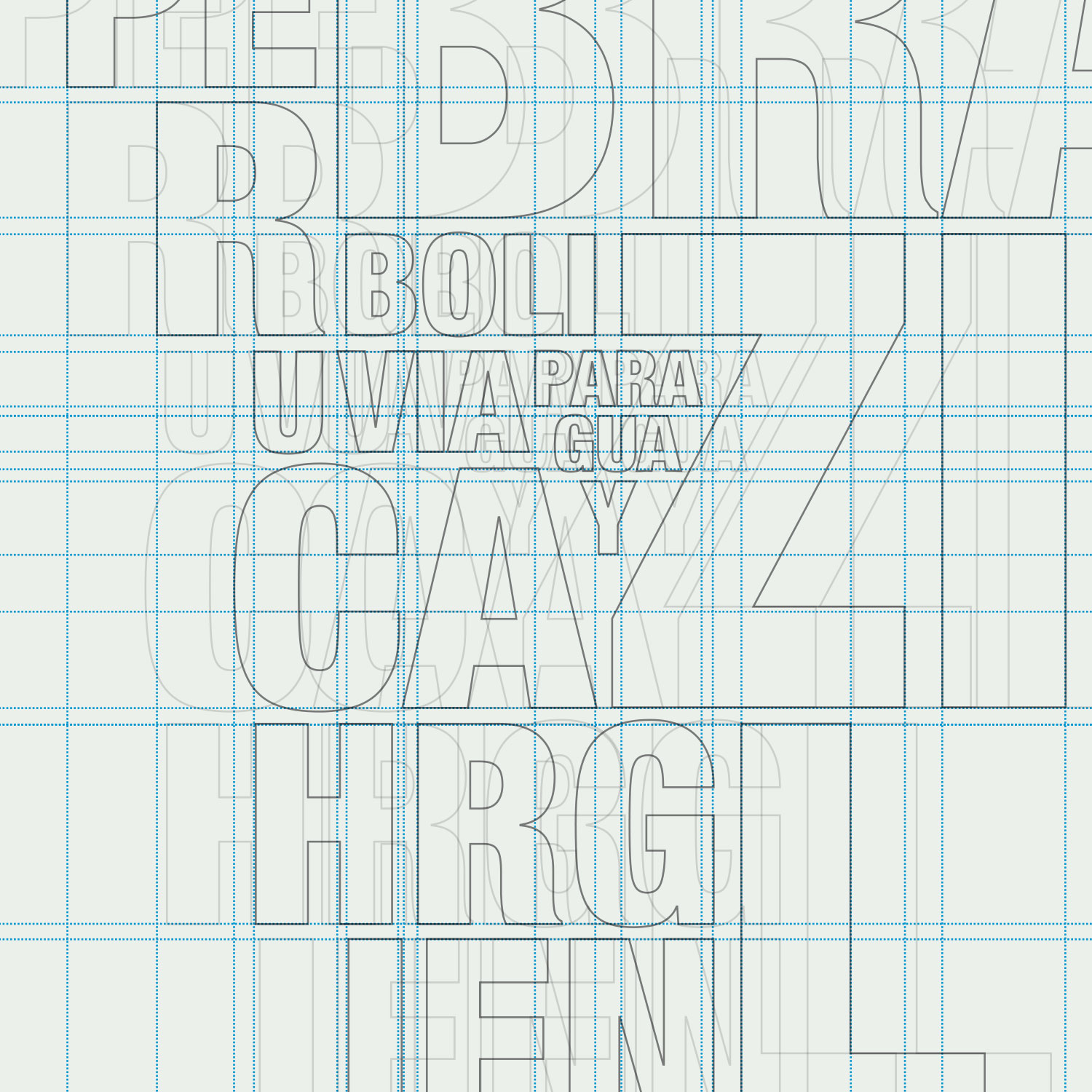 ↓The result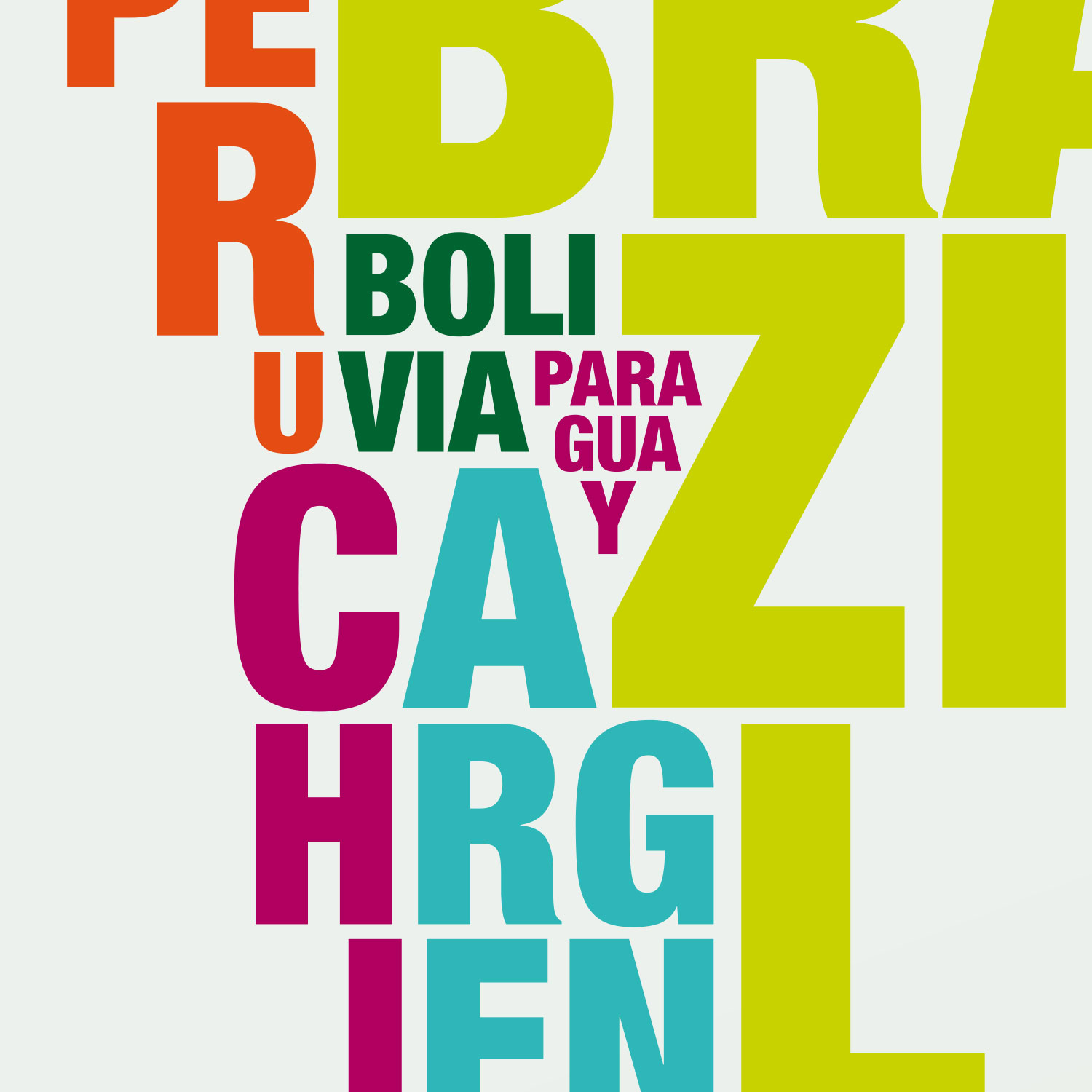 The TYPOMAPS were awarded with the IF Design Award and nominated for the Design Award of Germany.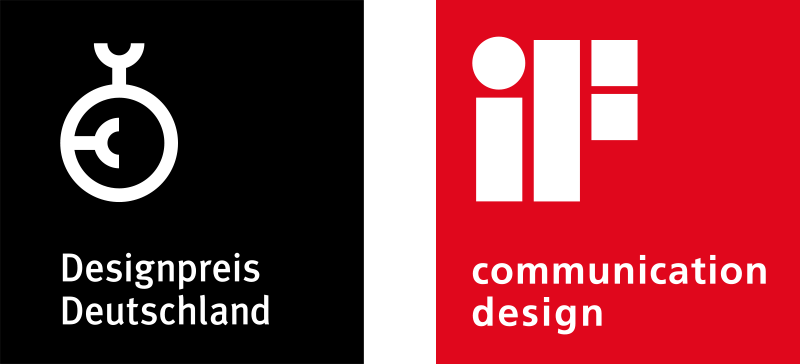 The TYPOMAPS were published in countless design magazines, design books and design blogs, e.g. Page, Novum, Art, Index Books, Zeixs, Slanted, Designboom, Fontblog, Designtagebuch etc.

Dirk Schächter – art director, graphic designer, graphic artist from Bonn, Germany. 20 years of experience in the creative business. I love art. I'm passionate about typography. Grey is my favorite color. Creativity is my super power. Deadlines are my kryptonite. I've won several design awards and my work has been published in many design magazines and books.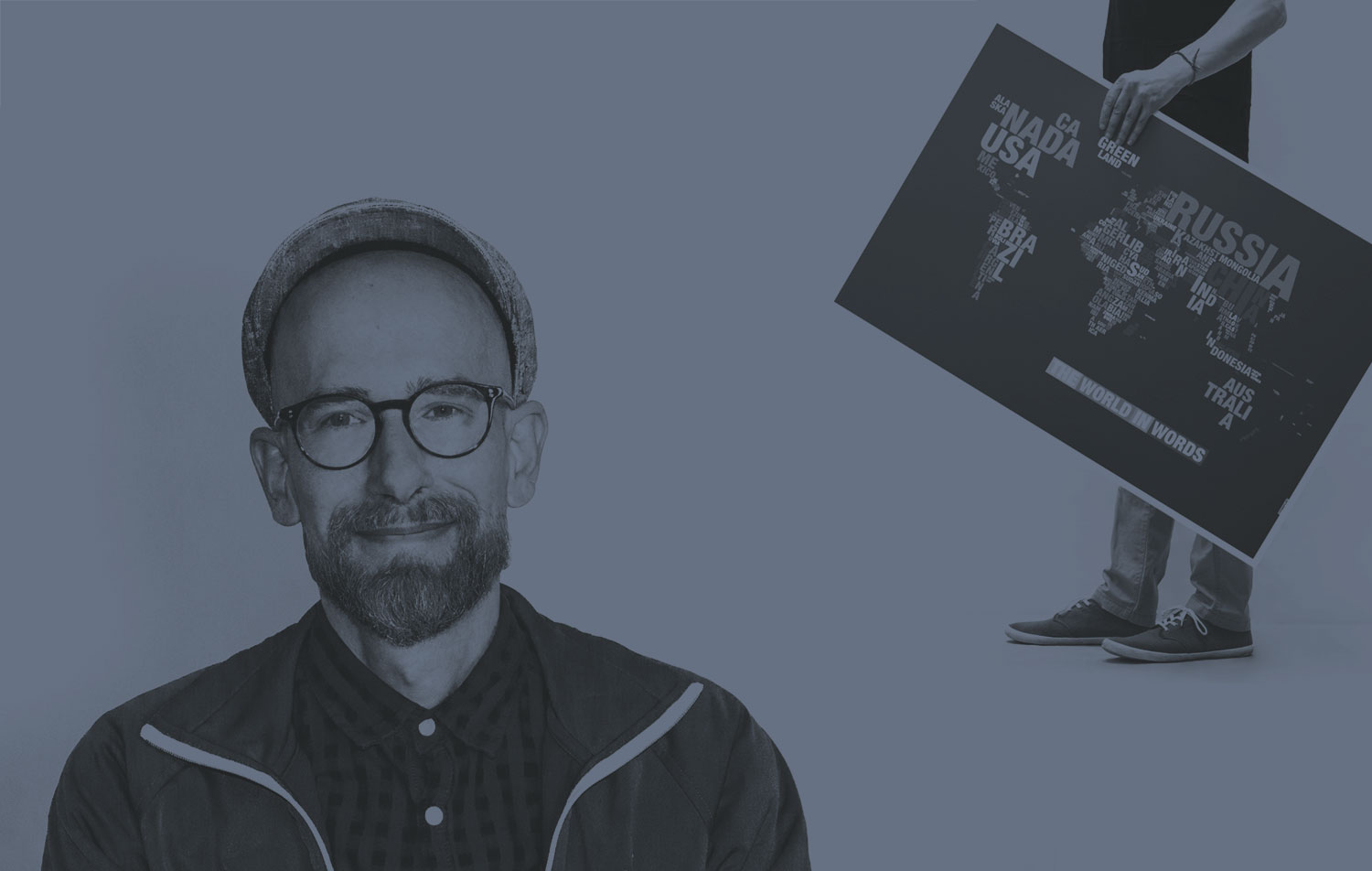 Order: Want one? Here's the deal: For only 59,00 Euros you'll get your TYPOMAP. Shipping inside the EU is included. The size ist 100 cm x 70 cm – it fits in standard frames. The surface coat with matt cellophane makes it really sturdy, so you can go on without a frame either. Due to the double-sided print you'll get two versions of the TYPOMAP: the dark one on the front and the bright one on the back.


↓Double-sided print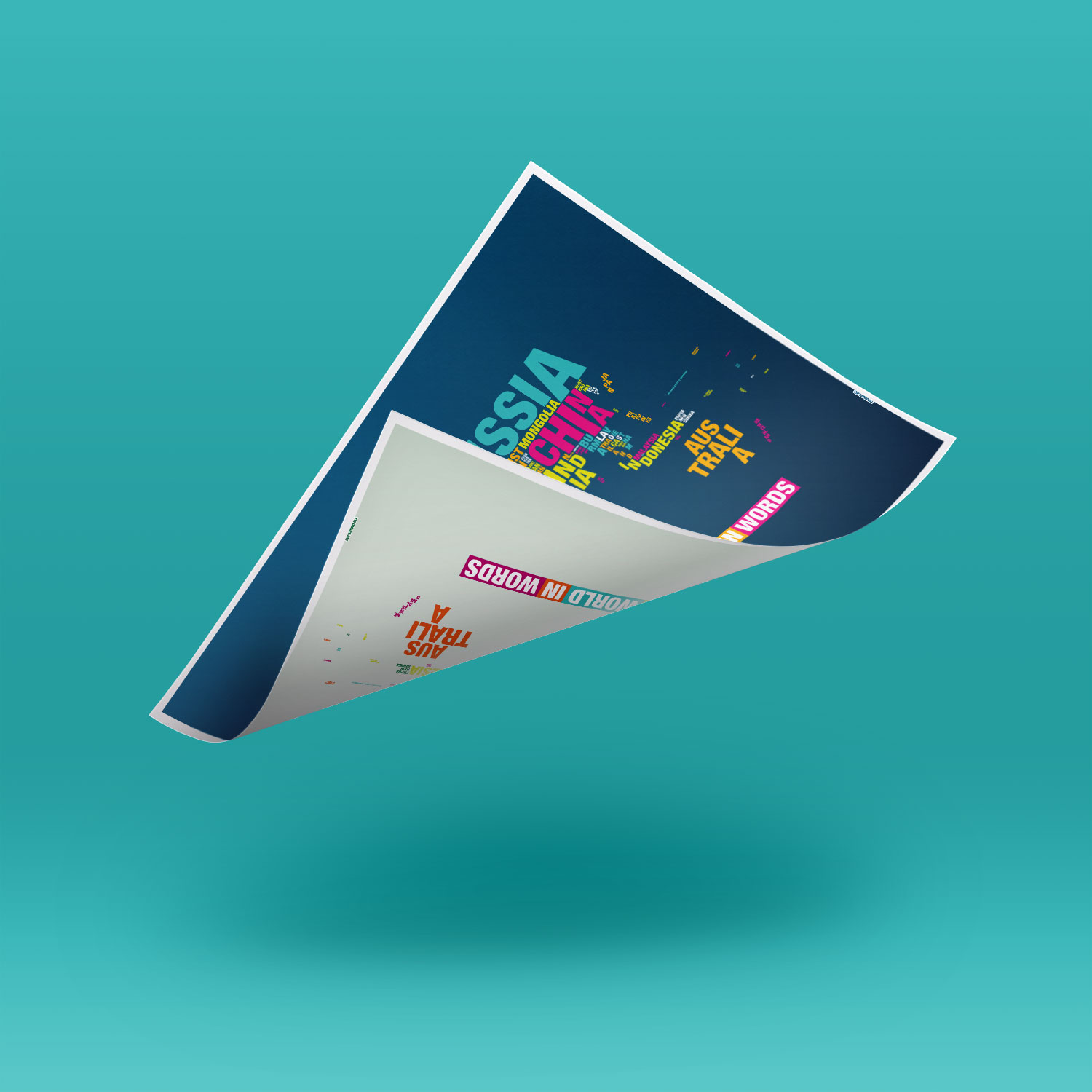 ↓Packed in a solid tube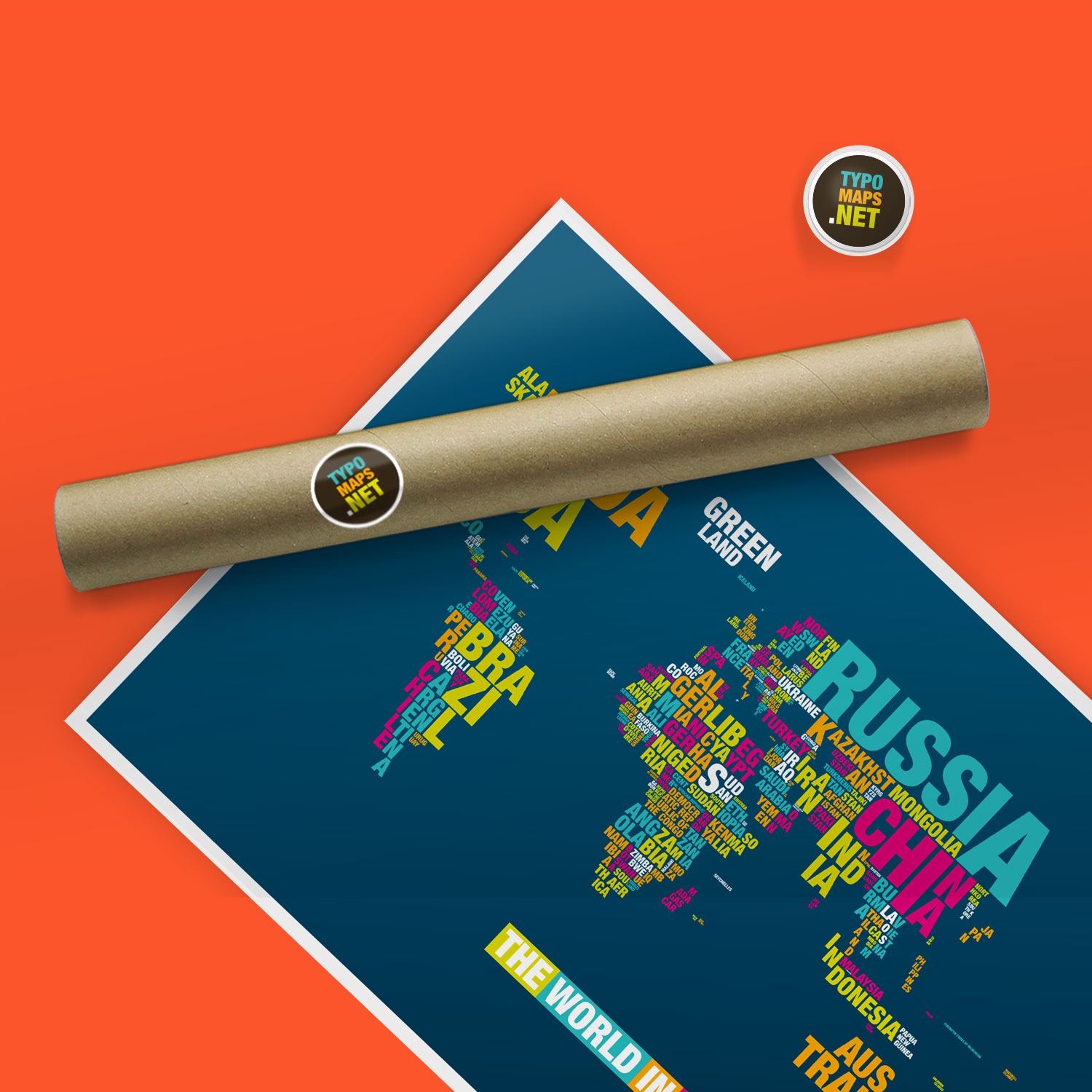 Shipping: If your order from inside the EU, shipping is free. The shipping fee for orders from outside the EU is 20 Euros. Delivery takes about a week inside the EU, and about 2 weeks outside the EU. The TYPOMAPS come rolled in a solid tube with DHL. Note: I'm not Amazon – so please give me a couple of days to bring your order on the track.
Good news: shipping inside the EU is totally free.
59 EUR
Tax and shipping included
Shipping: Free! (More info)
Size: 1000 mm x 700 mm
Print: Double-sided 4 color print
Paper: 250g matt coated paper, laminated with matt cellophane (matt foil cellophaned)
Packaging: Rolled in a tube
Buy via PAYPAL
Sorry: worldwide shipping is expensive. So I can't offer that for free. It's 20 Euros
59 EUR
+ Shipping
Tax included. Shipping information
Shipping: 20 EUR (More info)
Size: 1000 mm x 700 mm
Print: Double-sided 4 color print
Paper: 250g matt coated paper, laminated with matt cellophane (matt foil cellophaned)
Packaging: Rolled in a tube
Buy via PAYPAL
Contact:
Dirk Schächter | Auf dem Hügel 15 | 53121 Bonn/Germany
ds@ds03.de